NEW COUNTRY, WHO'S THIS? | ICELAND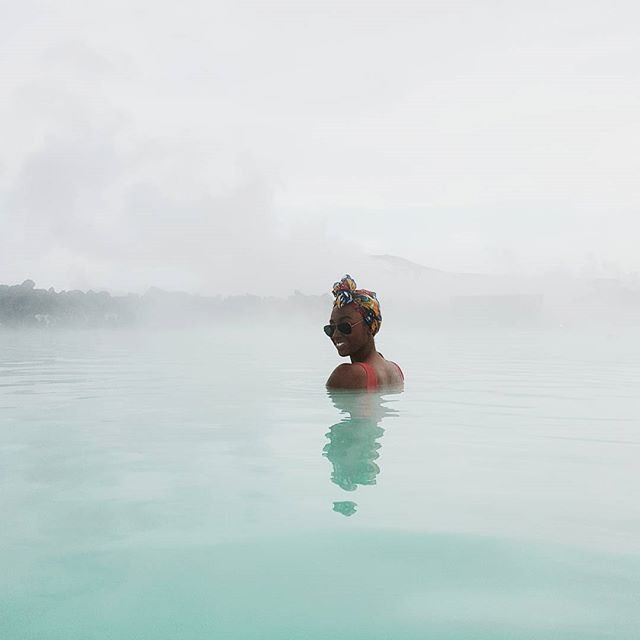 iceland bound
I'm not going to lie. I knew nothing about Iceland before purchasing my plane ticket. In fact, I only agreed to come because I was desperate to take a vacation and I found an amazing flight deal (I'll take Iceland for $350, Alex). I absolutely love warm weather (because I like to be naked), and Iceland isn't really the place to go if you're trying to get a tan. But, I'm happy I went! This turned out to be one of my favorite trips of 2016! My friends and I were only there for a weekend, but we managed to do a lot in those two days (I even impressed myself). Due to so many requests to write this article (and by many, I mean no one) I've listed below some of my favorite activities to see and/or do while in Icleand. Warning: my recommendations are a bit touristy...but I promise it's totally worth it!
Tour The Golden Circle.
I highly recommend this! In fact, it was one of my favorite experiences in Iceland.
The Golden Circle is another popular attraction that invites visitors to view some of Iceland's most stunning sights. My friends and I rented a car for our trip. Instead of booking through a tour group, we decided to drive our own car to save some cash. I actually preferred this. We had an opportunity to bond on our mini road trip and we could drive the route at our own pace.
Relax At The Blue Lagoon.
Just like you wouldn't visit Paris without seeing the Eiffel Tower, you cannot fly to Iceland without taking a dip in the Blue Lagoon. No further explanation is needed.
Quick Tip: Wrap your hair or bring a swim cap. The Blue Lagoon has high levels of silica which can make hair stiff and unmanageable. I would also recommend purchasing tickets beforehand.
Eat A Puffin Burger.
I honestly don't remember many of the meals I had on this trip, with the exception of my whale and puffin sliders from Grillmarkadurinn. However, I prepared a list of Icelandic delicacies you should try.
Hakarl: or fermented shark is the national dish of Iceland. I didn't get a chance to eat shark during my trip, but a friend of mine tried it when she visited Iceland on a separate vacation. She said it was the nastiest thing she has ever consumed, but she's glad she tried something new.
Pylsur: is an Icelandic hot dog made with lamb, pork and beef parts. You can grab one at Baejarins beztu, which is one of the most popular hot dog stands in central Reykjavik.
Kjotsupa (meat soup): is another traditional dish cooked with lamb. Meat is cut into small pieces and cooked with rice, onions, potatoes, carrots and herbs.
And if you're feeling more adventurous try boiled sheep head or Hrutspungar (rams testicles).
Visit The Icelandic Phallological Museum
A.K.A: The Penis Museum.
I would be lying if I said I visited the museum to learn about mammal genitals. I went strictly for kicks and giggles. Someone dedicated an entire exhibition to penises, and I had to see (and Snapchat) it for myself. On a serious note, it was very educational. This is the only place where size doesn't matter. Travelers come (no pun intended) from around the world to visit one of the largest collections of phallic specimens. In fact, the museum houses more than 250 penises and penile parts belonging to Icelandic sea and land mammals including whales, seals, birds and mice.
Additional Note: don't leave without visiting the gift shop
Attractions.
I would like to return to Iceland in a few years, because there's so much more to see. Below are a few activities I'm planning to see/do when I return.
My group and I also toured Harpa Concert Hall (photo in the far right corner) and Hallgrímskirkja (I took a picture, but the photo quality was poo. So if you want to look it up, go to Google Images lol).
The Northern Lights were not visible during my visit (my group was extremely disappointed). I've been told the best months to view the lights are September to mid-April when the skies are clear and dark.
Whale Watching: best time is from April to October; peak season is from June to August
Swim between two massive tectonic plates
Take an ice cave tour
As always, I hope this helps! And if you have any questions, hit me up. It totally goes down in my DMs.